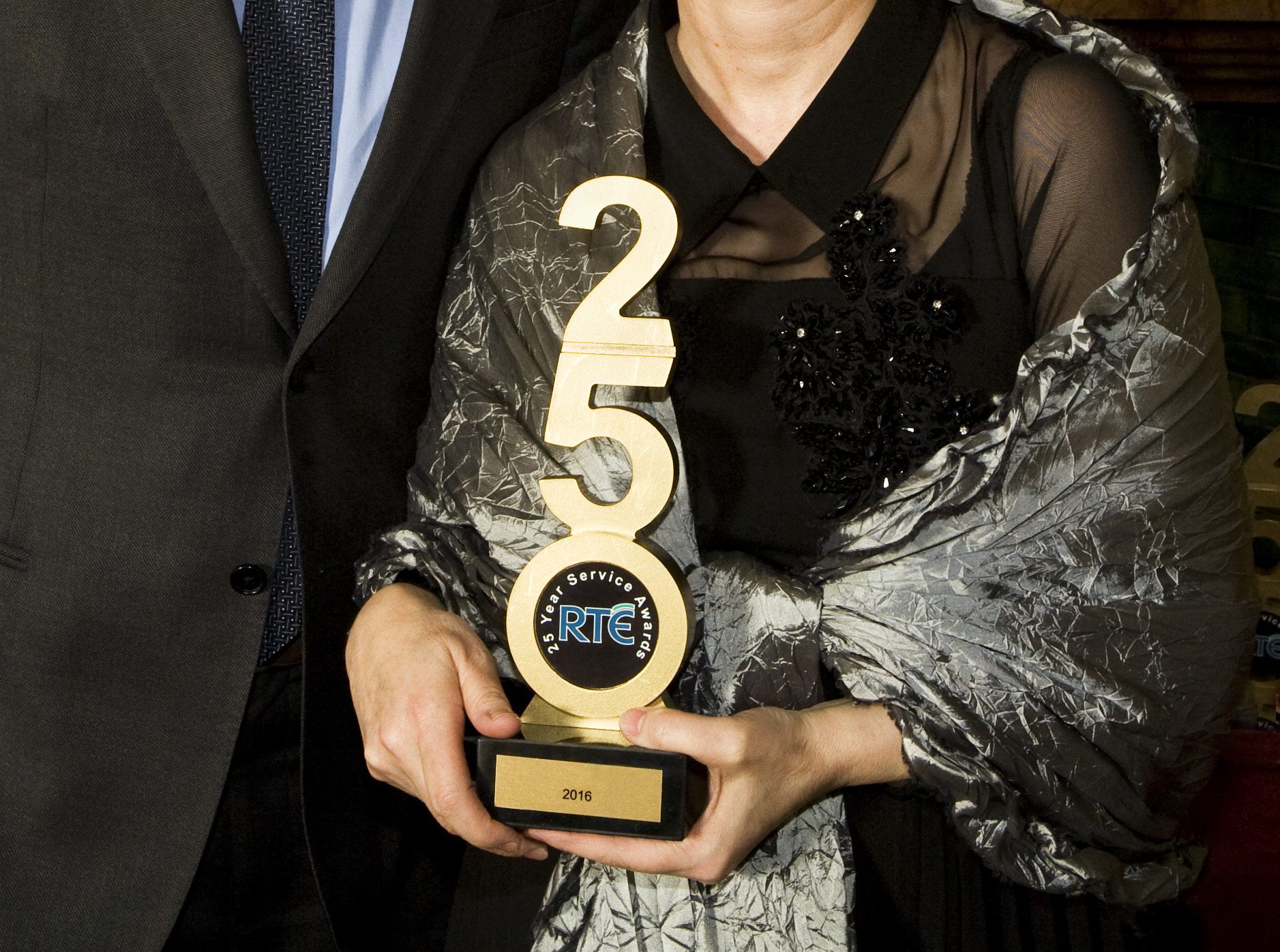 Providing a new look to the RTE long service Awards
Having worked for several years with RTE on their RTE Sports Awards, we were asked, on a relatively short lead-time to redesign their 25 Year Long Service Award. Our design was a collaboration with one of our leading artists who specializes in creating bonded cold case bronze Awards.
The reaction has been really promising as Paula Lynch Marlowe of RTÉ explains "I have used Promocraft twice and both times, I am embarrassed to admit that, it was left to the minute and I was panicking however, Therese was always a joy to work with. The first time I knew exactly what I needed and it was a single piece but the this time was a complete blank canvas for her and it was for a large order with very little time to turn things around. Therese and her team did not disappoint, sketches arrived when they were promised and the beautifully finished awards were delivered exactly when they were supposed to. I look forward to working with Therese and her team again". Praise indeed!
Related Blogposts